Membership Types and Fees
Ancestor Journal - annual subscription only
Annual local posted (4 issues) $100.00
Annual overseas posted (4 issues) $123
Purchase a subscription
New Membership Joining Fee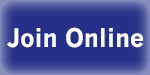 Australian and Overseas: $20.00
For 1 person:  $115.00 
For 2 people living at the same address:  $160.00 
For 18-25 year olds - Next Gen Genie:  $55.00 
For 1 person overseas: $115.00
For 2 people overseas: $160.00
For 1 person:  $140.00
For 2 people living at the same address:$185.00
For 18-25 year olds - Next Gen Genie: $80.00
For 1 person overseas : $150.00
For 2 people overseas : $195.00
Member Societies
Life Members 
Posted copy of Ancestor journal (4 issues): $25.00
Digital copy of Ancestor journal: No extra cost
Visitor Day Pass
Fee To Use Library - $30.00 per visit per person. 
This fee is refunded against membership if you join within 14 days of your visit. Pay on arrival at GSV.
Visitor E-Pass
The GSV Visitor E-Pass  ($25) gives you access to a huge range of genealogy resources for a short period (6 hours) from your own home at an affordable price.
*Access on line in GSV's Member's area
Download GSV membership application