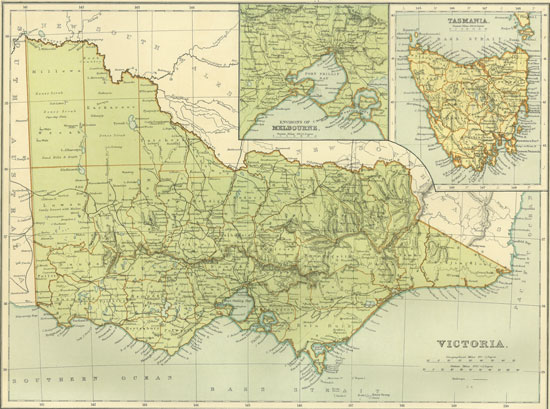 The Victorian and Tasmanian Dicussion Circle is for Genealogical Society of Victoria members who are researching their family history in Tasmania and Victoria.
Aim:
We aim to discuss and further our research, broadening our understanding of our ancestors in these two states.
Our monthly VIC TAS meetings will include:
Research focused on a diverse range of topics from early settlers into Port Phillip and Tasmania, Victorian & Tasmanian Convicts, Land Titles, Wills and Probates, Immigration Records, Cemeteries and much more.
 
We will explore and review our ancestors in new GSV records, Trove, Books, Maps, Blogs and Websites.
 
Presentations by members and guest speakers on topics relating to our research. We also welcome submissions for suggested guest speakers.
 
Assisting members break down their Brick Walls in their Victorian and Tasmanian research.
 
Vic Tas members receive an email copy of the monthly meeting notes and copies of, or access to, the meetings' presentation materials when available.  They also have access to a listing of VICTAS members research interests, to foster sharing of research on same-surnames or State research.
 
VIC TAS Discussion Circle has a closed Facebook group that all GSV members are welcome to join and you can be included in our ongoing discussions. https://www.facebook.com/groups/320532581948801/
Who may join?
The Vic Tas Discussion circle is open only to GSV Members, as part of their annual subscription. There is no additional fee
Meetings:
The Vic Tas Discussion circle meets monthly from 10.30 pm to 12:00 pm on the fourth (4th) Friday of each month, (except December), via Zoom. Check the GSV Calendar of Events for further details.
How to join:
Simply come along! We're a friendly bunch and if you'd like to join, just give your name and email address to the convenor on the day.
More Information:
 
All members are welcome to attend and we look forward to GSV members joining our group.
For further information regarding this group please contact the convener.
Gayle Nicholas victas@gsv.org.au
Or
GSV Admin phone (03) 9662 4455
Or
email: gsv@gsv.org.au