Membership Benifits
The GSV is your best destination if you have an interest in genealogy.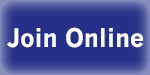 Tracing your ancestry is fascinating and rewarding but can be tricky at times, so let us help.
Our centrally located Research & Education Centre is in Melbourne where you can work with our experienced volunteer research assistants. With their guidance, you can efficiently organise and record the family information you already hold. Then you can investigate our many resources and background information to confirm the facts and fill in the gaps.
Enjoy socialising with people who have like-minded interest in the people and circumstances in the past.
Membership Benefit Includes
Access to our comprehensive reference library collection of family history records not available in commercial databases. It includes indexes, books, maps, family histories, CDs and other published and unpublished material.
Access within our library: Ancestry™, findmypast™, TheGenealogist™, British Newspaper Archive™ and MyHeritage

™.

Login from home and access GSV extensive collections, including the library catalogue, the Genealogical Index of Names (GIN), cemeteries database and guided research.
Attend orientation, training courses & classes, seminars, library research days and talks, free or at discounted rates. For details browse our events calendar.
Participate in special interest groups and discussion circles.
Receive four issues per year of our award-winning journal, Ancestor.
Receive our Blog - Family History Matters - to keep you updated of whats happening at the GSV and in the world of family history.
Subscribe to our Forum - Members help Members - these are for member to post their genealogy queries and seek responses from other members.
View from home many of our webcast talks.
Free quick lookups for members, if you cannot visit the library.
Received a discount on extended research services and education events.
Distant members (more than 100 km from the city) receive up to 2 hrs free research query each year.
Reciprocal rights with other major societies in Australian and New Zealand.
Receive a membership card.
Save $108 on a 

findmypast™

 annual world subscription.

 
Download GSV membership application
Membership Types and Fees
New Membership Joining Fees
Australian and Overseas: $18.00
For one person:  $96.00
For two persons living at the same address:  $145.00
For three persons living at the same address:  $194.00

For 18-24 year olds - Next Gen Genie:  $48.00
For one person:  $114.00
For two persons living at the same address*:  $163.00
Life Membership
For one person:  $1,410.00
For two persons living at the same address*:  $2,115.00
Member Societies
Ancestor [Magazine subscription only] 
Australia:  $70.00 
Overseas:  $90.00 

Purchase subscription Online
Day Pass [Visitor]
Fee To Use Library - $30.00 per visit per person. 

This fee is rebateable against membership if you join within 14 days of your visit. Pay on arrival at GSV.

 
Download GSV membership application
If you wish to renew your GSV membership, renewal is now available via our Members Login.
Login using the "Members Login" in the black bar at the top of this webpage.
When logged-on click on "Home" page.
Click "View my details" this is now displaying near the top RHS of this webpage UNDER My Account.
Once here you have the options to 

Change my details - check here to make sure your address, and phone numbers are correct
Change my password - change your password so that you can be confident only you control your details online
Change my email

Or click on "Renew my Membership" at top of the page.