Research Services
We offer a variety of research services for members and non-members. It is important to state clearly what information you require and show what you have already researched. Payment is required in advance.
Submitting requests
When making a research request (other than a quick look-up) submit known information preferably on an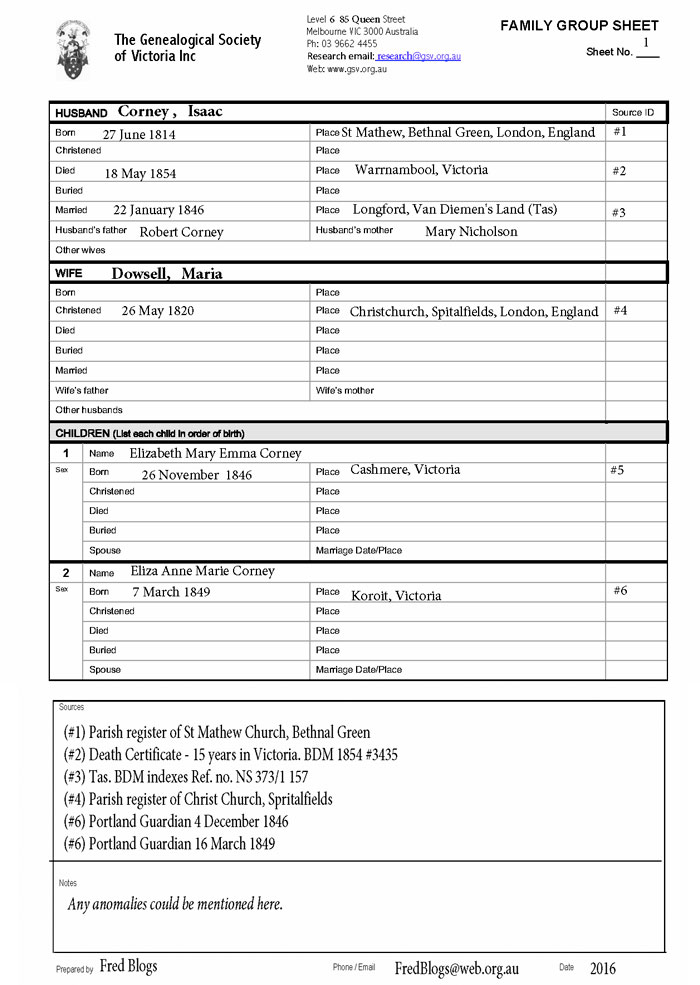 'Ancestry chart' and 'Family group sheets'. Use your genealogical software or download and fill in blank Ancestry/Pedigree chart and Family group sheets. Please show known facts and sources for these facts.
Services for members and non members include

:
- Quick look-up

- Research

- Consultations

- Transcription of old documents & Latin translation 
Document retrieval of:
       - Victorian Probate, Inquests and Melbourne Hospital records

       - Public Record Office Victoria other documents